*If this is your first time visiting my blog, go here first to learn how it works!*
This week's Thrifty Thursday topic is reusable shopping bags!
I don't know about anyone else, but I get SOOO tired of plastic shopping bags piling up all the time! I do have one of those special bag holders in the pantry, but it's always getting full! Many grocery stores now, like Publix and Harris Teeter have trash-type bins to drop off your paper and plastic bags for recycling. I do this about once a week, and encourage you to as well!
With as much shopping as I do, even with reusable bags, I still seem to end up with more plastic bags or forget my reusable ones!

Here are some great places to get recycleable bags, some for free!


Green4Better.com
is giving away this reusable bag in 5 different colors
Get a free reusable bag from Jolly Time Popcorn when you print
this form
and send in 3 upc's from popcorn boxes. (I did this a few weeks ago using popcorn I got for free at Publix, and I'm waiting on my bag! Go
here
for a coupon for their popcorn!)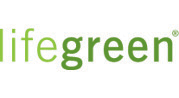 Open a LifeGreen checking or savings account with Regions Bank and get a free reusable grocery bag. Check here to find a location you can visit to open an account. We just got this when my husband opened up a savings account for our emergency fund.

If you are crafty, make your own reusable totes! Potentially free if you already have fabric or use up old sheets, pillowcases, etc. Go here for lots of great ideas, patterns, and tutorials
Places to buy cheap reusable totes:

Target (small ones for $.99, larger ones cost more. They even have some cool ones made out of several plastic bags!)
Walmart, fairly inexpensive and they're pretty large
Publix
Walgreens and CVS
Whole Foods (I've read that they give a few cent discount when you bring your own bags)
Another idea for getting them free- when you have overage to use up, store coupons for $ off your order, or gift cards- use those things to cover the cost of reusable bags!

I recycle a lot, try to use my totes a lot (when I remember!), and try to do my part. I try to make little adjustments to save money, reuse, recycle and help the environment. I don't go overboard or crazy with it, but I do believe that every little bit helps!
If you're just not interested in using reusable bags, maybe at least try to find a place to recycle them! Or reuse them in some way around the house!




~Stacey of Daisy's Deals~
Please email me for questions, suggestions, and anything else at daisysdeals (at) hotmail (dot) com. As I begin this journey, please bear with me as I am still learning myself! If you see anything that you feel is inappropriate or against store/website policies please "politely" let me know.